Gossip Girl
The Gossip Girl Guide to New York
ENTICING GOSSIP GIRL LOCATIONS NEW YORK LOVES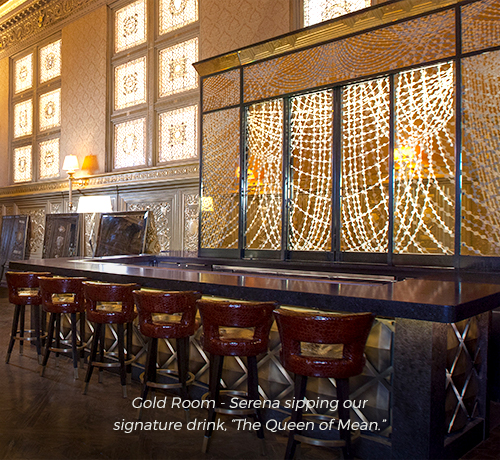 Where has she been? Was that Serena at Lotte New York Palace, sitting at the Gold Room Bar drinking a martini? Did the whole gang sip Champagne at the Bass Foundation annual brunch in the Madison Room? Where is the rest of the NJBC? As we well know, Blair and Chuck are now happily married, and they've never left the Upper East Side. Was that Blair stepping into a town car out front? You never know when you may catch a glimpse of the Park Avenue princess.
The experience begins with one of my favorite Gossip Girl New York locations, the famous Palace Courtyard, a popular spot for scheming. Perhaps while you're in town you'd like to spin your own Gossip Girl drama. You can start by staying in the lavish Towers Triplex Suite, the Van der Woodsen's temporary residence when they first came back to town. It's just one of the many Gossip Girl locations New York loves.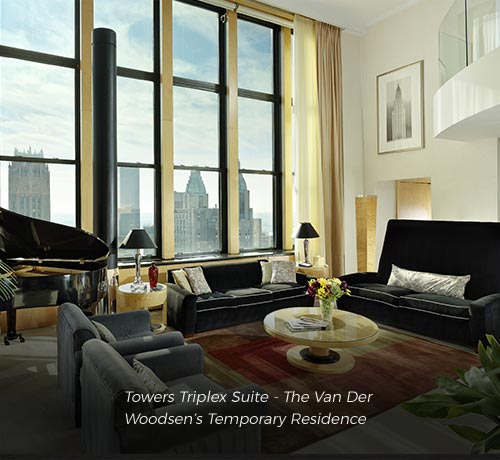 Other
Gossip Girl Nyc locations
Constance
1000 Fifth Avenue
at 82nd Street
The Museum of the City of New York was the backdrop for the exclusive (yet fictional) Upper East Side private high school of "Class of 2009" grads Blair and Serena.
Henri Bendel
712 Fifth Avenue
Having a shopping emergency? Try shopping where Serena and Blair purchased their incredible prom dresses.
Barrio Chino
253 Broome Street
Sip a cocktail at the same place where Serena bumps into Dan on Thanksgiving.
Babycakes NYC
248 Broome Street
Enjoy a sweet treat at the spot where Dan saves Serena's life.
Metropolitan
Museum of Art
1000 Fifth Avenue
at 82 Street
Get your gossip on during lunch on the steps, just like Blair did with her friends.
You know you love me
Bloomingdale's Shopping Package
Two iconic names come together for the ultimate NYC shopping experience. Highlights include a gift card, Magnolia Cupcakes, and in-room welcome amenity.
Palace Accommodations + $50 gift card
RESERVE
Towers Accommodations + $100 gift card
RESERVE
Towers Suite Accommodations + $250 gift card
RESERVE
+ View Details
Reserve
Bloomingdale's Shopping Package
It's the height of shopping style when the iconic Lotte New York Palace teams up with the leading innovator and fashion trend setter to introduce a shopping experience like no other. Book a Towers Room and enjoy an in-room welcome amenity, Bloomingdale's gift card, 15% off in-store purchases and more.
Bloomingdale's Gift Card
Voucher for Magnolia Cupcake purchase in Bloomingdale's
In-Room welcome amenity
Messenger service to bring shopping bags up to your guest room
15% off in-store purchases
Reserve
Terms & Conditions Reservation must be made 48 hours in advance. Reservation may be cancelled by 12 noon (EST) one day prior to arrival to avoid one night's charges. Hotel will not accept any reservations without proper credit card guarantee. Messenger service may be requested by contacting Bloomingdale's 59th Street Flagship or by stopping by the Visitor Center to schedule. Contact information may be found in pre-stay letter leading up to arrival.