Skip to Content
Il nostro hotel

L'unico. Il solo. Lotte New York Palace

Con un cenno alla sua celebre storia, il Lotte New York Palace a Midtown Manhattan si afferma come l'hotel più iconico della città. Un gioiello di Madison Avenue che è per sempre intessuto nel tessuto di New York City, Lotte New York Palace è sia un punto di riferimento che un rifugio di lusso, amato dai newyorkesi e amato dai visitatori.

Un indirizzo impeccabile sia per viaggi d'affari che di piacere, un'ambientazione storica per i matrimoni di New York City e uno sfondo mozzafiato per film e programmi televisivi, Lotte New York Palace è un'esperienza per eccellenza a New York.
In che modo New York significa ospitalità?
LOTTE
loh-tey
Non è un caso che Lotte faccia rima con soggiorno, gioco e fuga. Oggi e ogni giorno, Lotte definisce l'arte dell'ospitalità sincera.
Servizi dell'hotel
Flagship ila Only Spa
Centro fitness all'avanguardia
30.000 piedi quadrati di spazio per riunioni ed eventi
Adatto ai cani (25 libbre e meno)
Lavanderia 24 ore e pulitura a secco
Esperienze "Only At The Palace"
Les Clef d'or Concierge
Fare la storia su Madison Avenue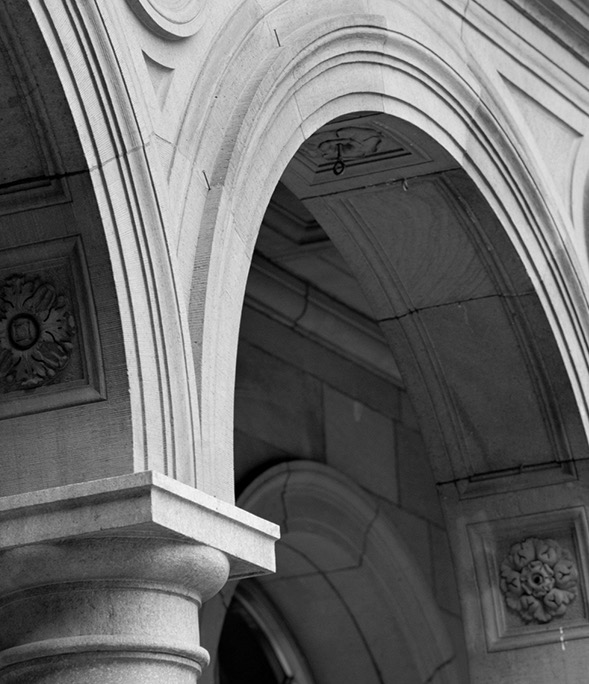 1882
The Villard Houses
Nascita di un punto di riferimento
Il famoso finanziere Henry Villard ha commissionato allo studio di architettura McKim, Mead & White la creazione di sei case private in arenaria che circondano un cortile su Madison Avenue. Le residenze neo-rinascimentali italiane divennero note come The Villard Houses.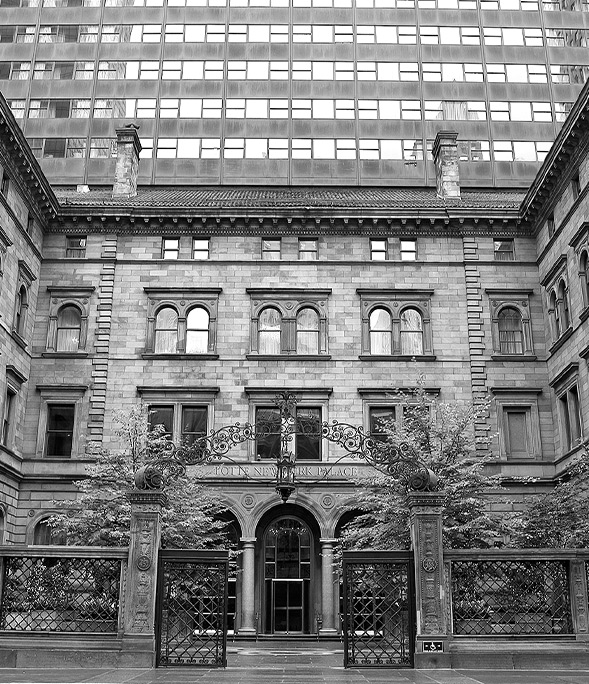 1974
A Towering Addition
Gli anni di Helmsley
Lo sviluppatore Harry Helmsley ha proposto un sorprendente hotel di 55 piani per il sito delle Villard Houses, chiamato The Helmsley Palace Hotel.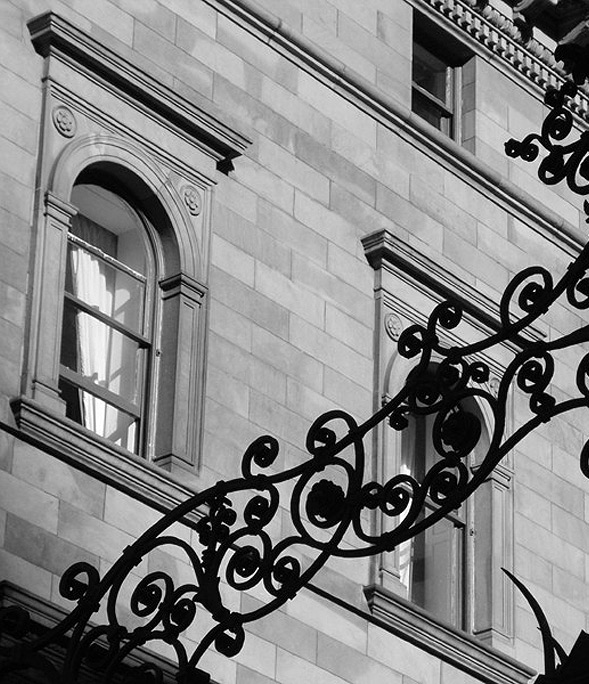 1981
The Helmsley Palace
Un decennio di titoli
Inaugurato nel 1981 come primo hotel di lusso a New York City, l'Helmsley Palace è stato gestito dalla moglie di Harry Hemsley, Leona, fino al 1992. Il suo stile di gestione sfacciato le è valso il soprannome spesso citato di "The Queen of Mean".
1992
Jewel Of The Sultan
Restaurare e rinnovare
L'hotel è stato acquistato dal Sultano del Brunei e ha subito un restauro multimilionario e la ristrutturazione delle Case Villard e delle Torri. Nel 2011, l'hotel è stato venduto a Northwood Investors.
2015
The Lotte Legacy
Un'esperienza di stile di vita iconica
Lotte Hotels & Resorts, proprietario e gestore di hotel di lusso con sede a Seoul, Corea del Sud, ha acquisito l'hotel di riferimento da Northwood Investors, ribattezzandolo Lotte New York Palace Hotel.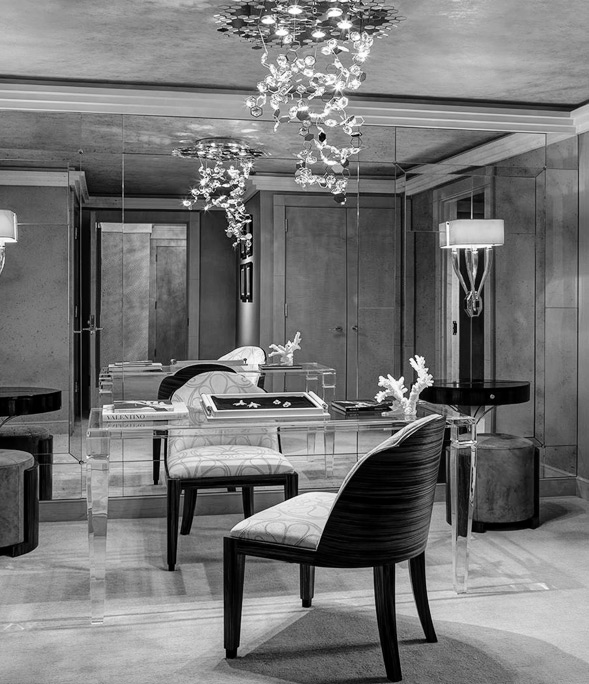 In data odierna
A NYC Icon
La nuova definizione di lusso
Fiore all'occhiello di Lotte Hotels & Resorts, Lotte New York Palace regna come icona di stile e raffinatezza, classificandosi non solo come il più grande hotel di lusso della città, ma anche uno dei più apprezzati.
Esperienza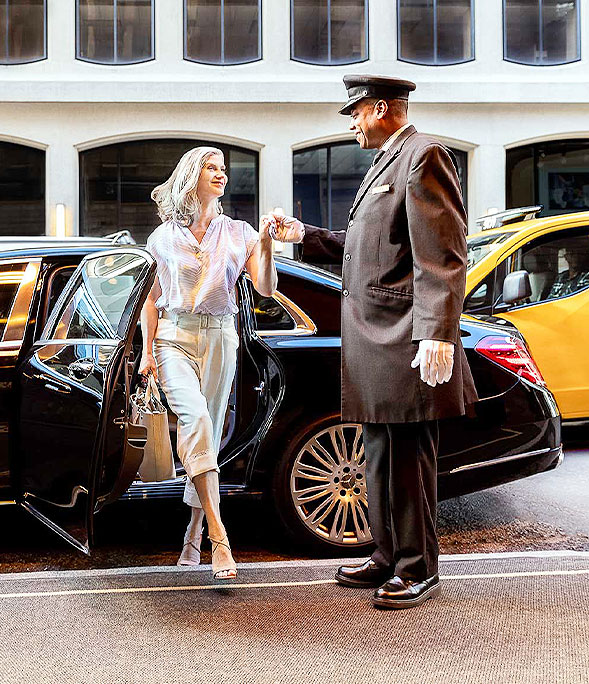 concierge ed esperienza degli ospiti
Cosa contraddistingue The Palace?
Il nostro concierge multilingue Les Clefs d'Or, così come il nostro Guest Experience Team, si impegnano a garantire che il tuo soggiorno sia memorabile. Al tuo servizio 24 ore su 24, i nostri esperti membri del team possono aiutarti con tutti i tipi di accordi quotidiani, inclusi trasporti, prenotazioni di ristoranti e biglietti per il teatro, nonché esperienze curate e uniche a New York City.
Easter Weekend Brunch
April 8-9, 2023
Join us at Villard for Easter Weekend Brunch starring all your favorite springtime flavors. We're making it twice as special with two brunch menus, including a deliciously elevated "build your own benedict" experience.
Smile for The Bunny
April 9, 2023 | 9:00 AM - Noon
The Easter Bunny will hop by the Grand Lobby to greet Palace guests and pose for photos all morning long.
Complimentary to guests
A Glimpse of The Gilded Age
Every Saturday, 10:00 am
Join our Palace Historian for a one-hour guided tour of our Villard Mansion, one of New York City's few surviving Gilded Age mansions. Designed by the revered architectural firm of McKim, Mead & White, this iconic landmark remains virtually unchanged since its construction in 1884.
Complimentary to guests. Please visit the concierge to sign up. Tours gather in the Grand Lobby.
Royal Suites Easter Experience
Join us for NYC's most exclusive observance of his holiest of holidays. Our Easter Experience features tickets to Easter Sunday Mass at St. Patrick's Cathedral, luxurious accommodations in a Royal Suite, and a Palace VIP tour of this iconic landmark. Tickets are typically available only to parishioners and by lottery.
Royal Suites St. Patrick's Day Experience
Be one of only 100 VIPs on the steps of St. Patrick's Cathedral as the world's oldest and largest St. Patrick's Day parade rolls down Fifth Avenue. A truly priceless opportunity, our St. Patrick's Day Experience includes not-for-sale parade passes, luxurious accommodations in a Royal Suite, and our exclusive Palace VIP tour of the landmark church.
The Art of the Martini
Dry or dirty? Neat or sweet? In The Gold Room, we've mastered the Art of the Martini in a new collection of extraordinary and inventive cocktails. Where better to raise a toast to the Golden Age of Cocktails than in our gilded and glamorous Gold Room?
St. Patrick's Cathedral VIP Tour
Exclusively curated for guests of The Palace, this VIP experience takes you behind the scenes of the famed landmark. The tour includes the lower labyrinth of halls and staircases, the main altar, the bishop's crypt, the choir loft, and the heart of the cathedral. This VIP Tour is only available to guests of Lotte New York Palace. 100% of the tour fee is donated to St. Patrick's Cathedral.
Steve Cohen's Chamber Magic
Ogni venerdì e sabato
Lasciati abbagliare dal "Mago del milionario" ogni venerdì e sabato sera nella nostra Madison Room. Solo al Palazzo. Per i biglietti visitare il sito www.chambermagic.com .
Precedente
Prossimo