FROM LOTTE, WITH LOVE
Modern Weddings In A Magical Setting
Wedding Stories
At Lotte New York Palace, we take pride in curating unique, one-of-a-kind weddings. From intimate ceremonies in our stunning Towers suites to glamorous celebrations in the storied Villard Ballroom, every wedding at The Palace is a singular and cherished occasion. Whatever the size and style, we're honored to be a part of your wedding story. As you begin the planning process, we invite you to read the stories of couples who've placed their trust in us to create their most memorable day. Our promise to you is a magical day filled with thoughtful, picture-perfect details.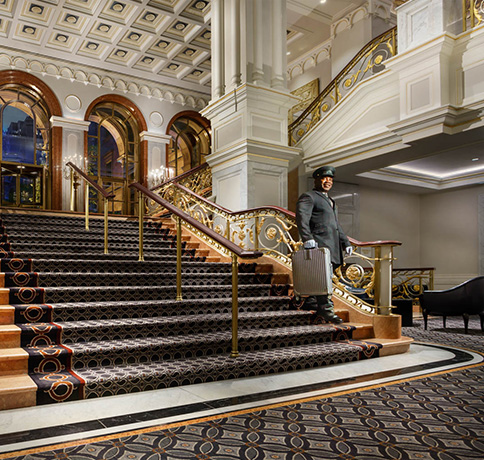 In addition to welcoming more than 20 diplomatic delegations for the United Nations General Assembly, our luxury Midtown hotel has the pleasure of hosting countless Middle East travel entourages requiring special amenities and services, and hotels with kitchens, for extended stays in New York City. Our Director of Diplomatic Sales and dedicated on-property sales and service teams ensure a flawless stay in New York City.
"Our Midtown Manhattan hotel offers the perfect combination of security, location, privacy and personalized service."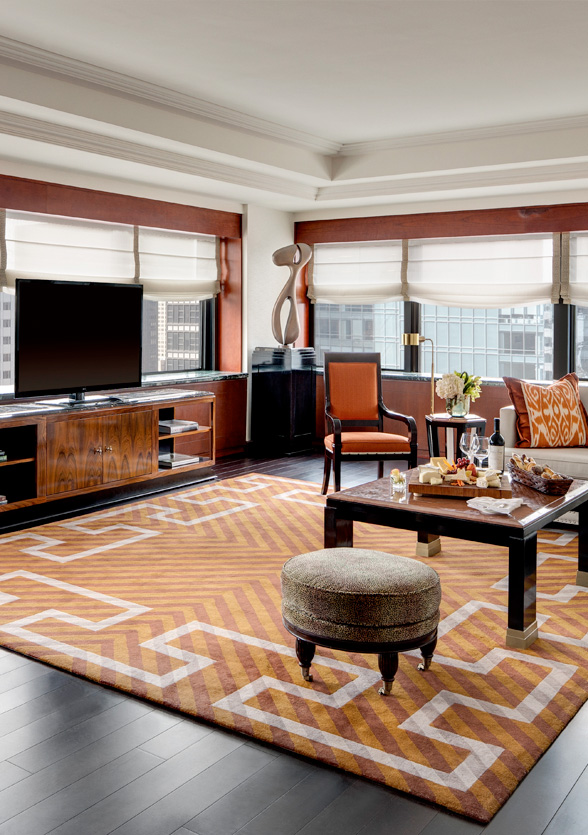 Accommodations
Our residential-style guest rooms and suites are among the largest and most luxurious in New York City. Particularly ideal for extended and medical stays, our Tower Corner Suites have full kitchens, guest powder rooms, and unmatched skyline views. The 3,600-square-foot Towers Royal Suite is a palatial pied-a-terre featuring a master bedroom with its own magnificent sitting room, as well as two guest bedrooms discreetly located off the suite's entrance foyer.
Highlights Include
PRIVACY
Private express elevators
Private access through the hotel garage
Three different hotel entrances
SECURITY
VIP meet & greet at the hotel
Dedicated SSID network available
Personalized Services
Flexible check-in and check-out, coordinated with international flights
VIP airport transfers, on request
Butler service
Religious setups including Qurans, prayer rugs and prayer schedules
Arabic TV channels
Arabic-speaking staff
Halal in-room private dining
Luxury amenities & flower arrangements
In-room spa and salon services
Customized welcome cards
Bidet hoses installed in all rooms
Special setups for meetings, office, social events in hospitality suite
Dedicated SSID network available.
Private express elevators
Private access through the hotel garage
Three different hotel entrances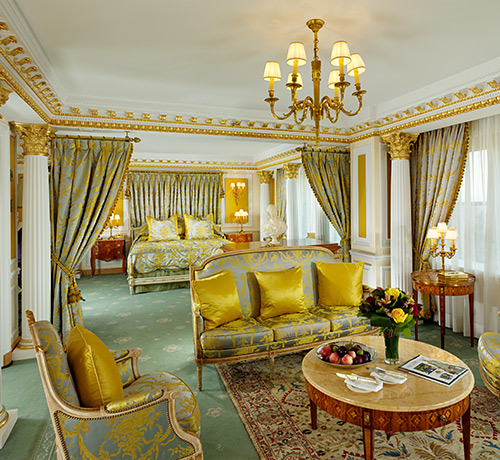 Jonathan & Adam
Spring 2019
I do a lot of work at Rockefeller Center, and so the Palace has become my home for my New York business trips...
Read Story
Allison & Jason
Summer 2018
Jason and I met in college at Syracuse University but did not start dating until 4 years after we graduated...
Read Story
Kate & Blake
Fall 2017
Blake and I met on Hinge, the dating app. It was a cold winter night and we made a plan to meet for drinks...
Read Story