Jason and I met in college at Syracuse University but did not start dating until 4 years after we graduated.
We actually reconnected at Madison Square Garden at a Knicks game. He saw me on the Jumbotron (believe it or not!) and texted me "you're famous". My response was "who is this?" and the rest is history.
We chose The Palace because we knew we wanted an intimate wedding overlooking New York City and [The Jewel Suite] was the most elegant suite we had ever seen.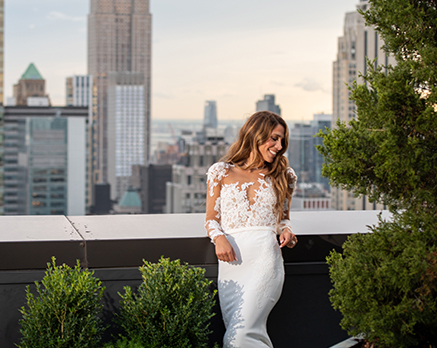 "The Palace was nothing short of magical"
"I saw about 6 hotels before finally looking at The Palace and none had the dramatic elegance I was looking for like The Palace did. I knew immediately when I walked into the suite that this was where my wedding would be."