The Spa at Lotte New York Palace
The Height of Spa Splendor
Among Luxury Hotels in Manhattan
Whether you're winding down or working out at our Midtown East hotel, Lotte New York Palace offers everything you need to escape the city's frantic pace and carve out "me time" in the heart of Midtown Manhattan. Offering a full range of spa and wellness services, Lotte New York Palace Spa and Fitness Center ranks among New York City's top wellness facilities thanks to its expert team of certified massage therapists and personal trainers.
Our Spa is currently undergoing a renovation to offer our guests an even better wellness experience. During this time, you may enjoy the benefits of a signature treatment in your hotel suite. Allow us to transform your room into your very own spa oasis.
For spa reservations: 212-303-7777
Spa
Open daily
9:00am - 9:00pm
Fitness Center
Monday - Friday
5:30am - 10:00pm
Saturday - Sunday
7:00am - 10:00pm
Signature
Treatments and Add Ons
First Class Facility
Highlights
7,000 SF Spa and Fitness Center
Full menu of signature massages and facials
Waxing and mani-pedi services
LifeFitness cardio and Cybex weight training equipment
Free weights, stretch bands, yoga mats, and more
Personal training available
In-room spa services available
Spa Packages
To Pamper and Indulge
The Lotte New York Palace Spa offers a number of New York City spa packages and seasonal promotions to help you relax during your stay. Join us for a day of pampering and rejuvenation.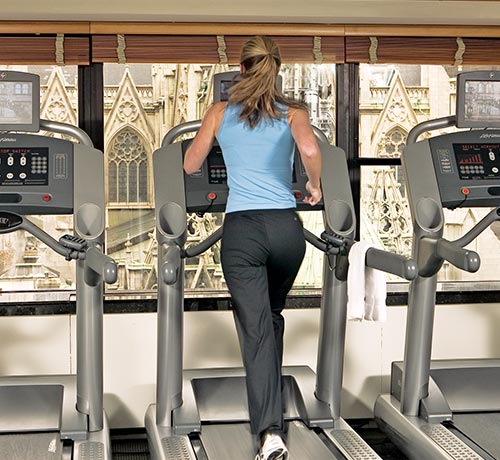 Personal Training
Go One-On-One With Us
We proudly offer customized personal training with certified personal training professionals. Choose a single 30- or 60-minute session or a package of six, eight, or 12 sessions.